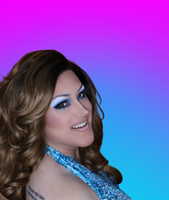 Bellamy D. Starr | Alejandro Delossantoscoy
Co-Owner / Showcast Director 
Alejandro (Gabe ) is a 24-year old Fredericksburg native who has been involved in entertainment since the age of 6. He has been involved in numerous community theater productions, danced and choreographed in the Gay United States and Gay America Pageant Systems, and attended Christopher Newport University for Vocal Performance. As co owner and Entertainment Director, Gabe is excited to bring his knowledge and experience of the arts to the team at Beer Babes LLC! 
Dasani C. Starr | Andrew Prowant
Co-owner/ Artistic Director 
Andrew has been In the performance industry since the young age of 5. From then he has captured international titles ,stared  in national commercials and print-ad Campigns, and has been in over 17 Professional theatrical productions including "La Cage Aux Folles" the musical precursor to " The Birdcage". Along with his 7 years of ballet and contemporary dance training he is excited to bring all of this expertise to the table when helping to run this company!!
Send me a tip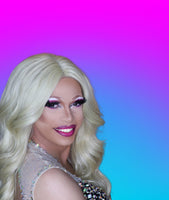 Creating Community Conecitions
Creating Community Conecitions
Meet the Babes!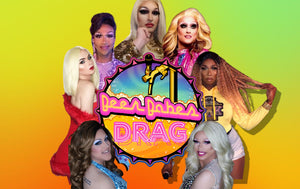 Thank You for your Interest!
Beer Babes Drag is a premier drag entertainment business based in Fredericksburg VA. Serving you a wide variety of art/talent from VA, DC, & MD We specialize in the coordination of talent and excution of production. Do you have or are planning an event where you would like to see drag included Beer Babes are the ones you need to talk to!